This is a retro stopwatch with a red LED display. It's powered by three AA-size batteries.

As the front indicates, this is a single-event timer. The start button on top starts and stops the timing. A third press of the button resets the timer to zero.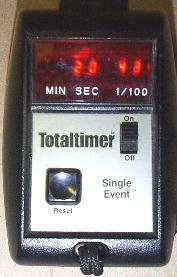 Each of the seven LED digits has it's own tiny round magnifier lens, similar to early electronic calculators.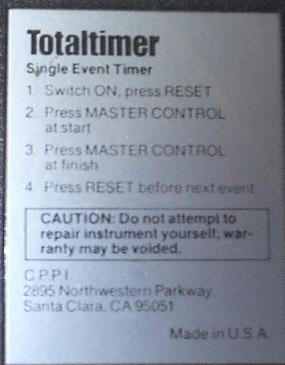 The timer was manufactured by
Cronus Precision Products, Inc.
2895 Northwestern Parkway
Santa Clara, CA 95051
CPPI appears to have later moved to Pleasanton, California.