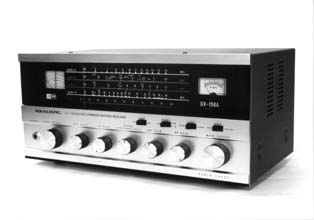 This a very early single conversion shortwave receiver, made by GRE and sold through Radio Shack.

It was also my first shortwave receiver back in the early 1970's. I didn't have the optional speaker.

Most of my radio monitoring is now in the VHF and UHF bands (and I do radio work in L- and S-band for a living), but it'd be nice to play with the DX-150 again.

GRE has a page here that describes the DX-150 and DX-160 models.