The 2000 Warner Brothers film Red Planet featured a Russian sample-and-return spacecraft as an integral plot device. Although improbable that such an automated probe would have a built-in diagnostic terminal as pictured below, the user interface has some interesting design elements:
Animation, including emotive displays reflecting diagnostic outcomes
Graphical interactive schematics, including color-coded subsystems under test
A helpful anthromorphized avatar (of sorts)
Sychronized voice and visual annunciations
Abbreviation for "systyema uprableniya bortovim kompleksom" ("Complex Control System of Onboard Equipment")
"Land"
"Brigade"
"Test"
"Panel"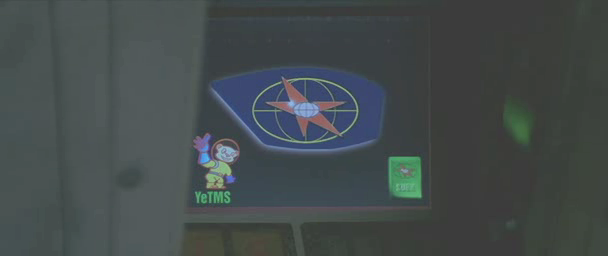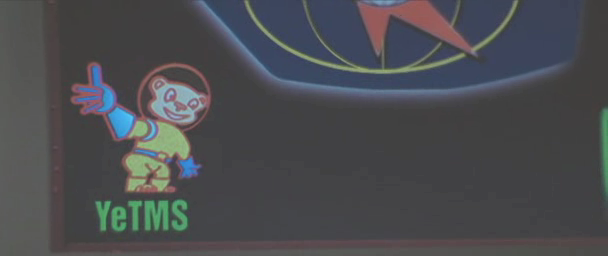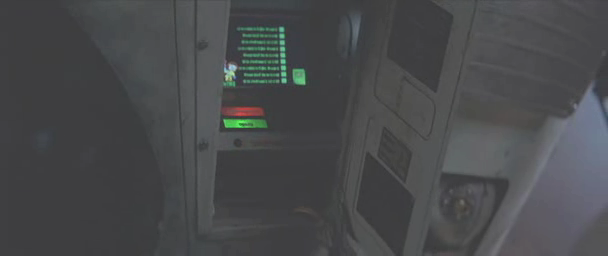 Cyrillic text, but not Russian.
Just random strings of Cyrillic characters?
(Upside down and backwards)

Red: "Cancel"
Green: "Test"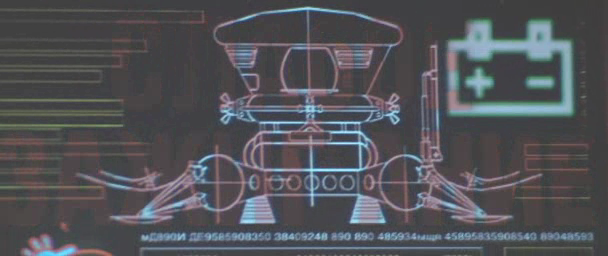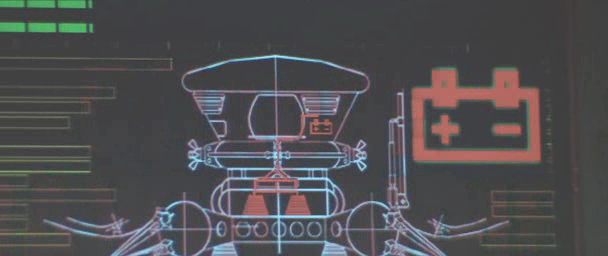 "Weak Ignition"
(Ignition should be one word, "zazhiganiye")