The following announcement appeared in the January 1979 issue of IEEE Spectrum magazine.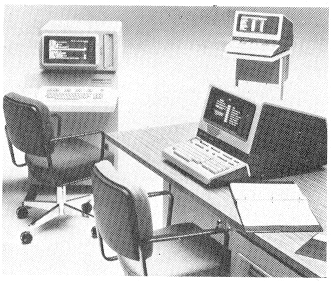 The HP-300 is one of two business computers introduced by this manufacturer. Occupying no more space than a free-standing data terminal, the computer is designed to simplify the development and control of dedicated on-line business applications. It can support as many as 16 terminals for processing business transactions. Prices begin at $36,500.
The second computer, the Series 33, is the first LSI version of the HP-3000 product line. It employs the same operating software (MPE III) as the HP-3000 Series II and II. Prices start at $70,000.
Both products use silicon-on-sapphire (SOS) LSI semiconductor chips, which contribute to smaller size and reduced costs.
Inquiries Manager, Hewlett-Packard Co., 1507 Page Mill Rd., Palo Alto, Calif. 94304.