[The following is taken from the July 1968 issue of Computer Design]
TIME-SHARED SYSTEM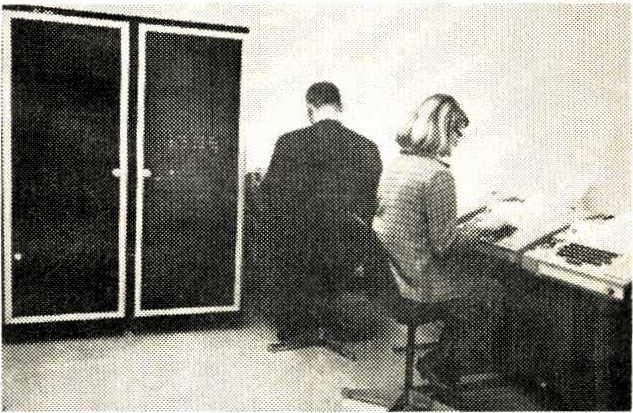 A new 16-terminal time-shared system reduces user terminal costs considerably below that of conventional commercial time-sharing services. With only light use - 340 hours per month, equivalent to 4 terminals used 4 hours per day - the terminal cost is less than $7 per hour (exclusive of teleprinter and data communications charges). With all 16 terminals in use, the cost goes down to less than $7 per terminal per day. The system, with one control teleprinter, sells for $89,500. It can be located at the user's facility, and be available 24 hours a day, every day of the week.
The HP 2000A Time-Sharing System achieves this economy by restricting itself to one programming language - Conversational BASIC - and by using a relatively small computer. This computer, HP Model 2116, uses 16K of core memory, augmented by a disc memory with an additional 348K words. 500 to 1000 average sized programs may be stored on the disc, and for larger requirements, disc storage can be expanded. The computer has a 16-bit word length and a memory cycle time of 1.6 microseconds.
User terminals are standard ASR-33 or ASR-35 teleprinters (with Dataphone interface) available from HP, Teletype Corporation, or local telephone companies. Connection between system and user terminals is either direct-wired or via telephone lines. Conventional telephone Data Sets or portable acoustic couplers provide connection. Up to 16 teleprinters can be serviced simultaneously. The ability to accommodate a mix of direct lines amd phone lines represents another innovation in time-share systems. Hewlett-Packard, Palo Alto, Cal.