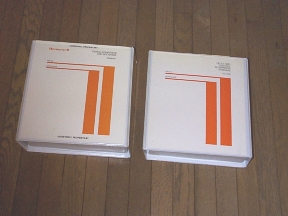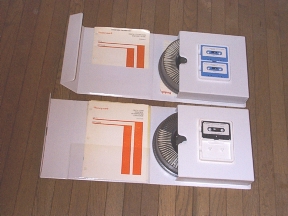 I recently picked up two sets of what appear to be Honeywell training material. Each set consists of a slide projector tray, cassette tapes, and a manual all in a fold-open case.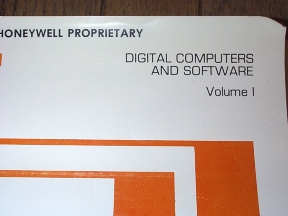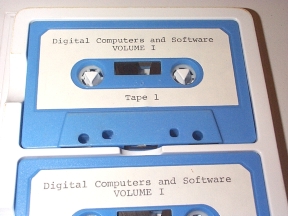 The first set is labeled "Digital Computers and Software" and is dated 1979. It has 80 slides in the tray and comes with two cassette tapes and a booklet.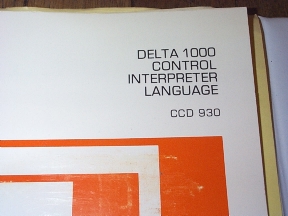 The second set is labeled "Delta 1000 Control Interpreter Language" and is dated 1980. There are 46 slides in the tray and there is one cassette tape, along with a booklet.
All of this stuff is marked "Honeywell Proprietary."
I'm generally much more interested in Hewlett-Packard stuff (see my Wanted List), but this looked unusual enough to pick up.