1802 Board
---
These are pictures of a board containing an 1802 microprocessor.
The board is silkscreened with "MDA Scientific".

The operating condition of the board is unknown - I picked it up at the 2002 Dayton Hamvention from a box of random printed circuit boards.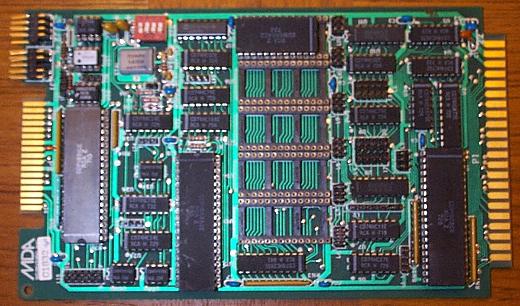 Component side.
---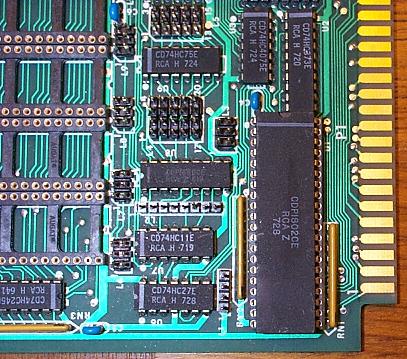 Lower right corner showing the socketed CDP1802CE microprocessor.
---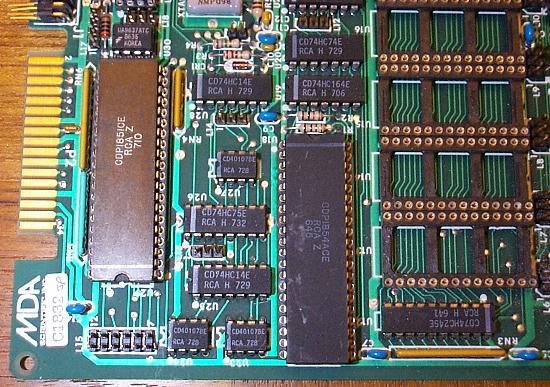 ---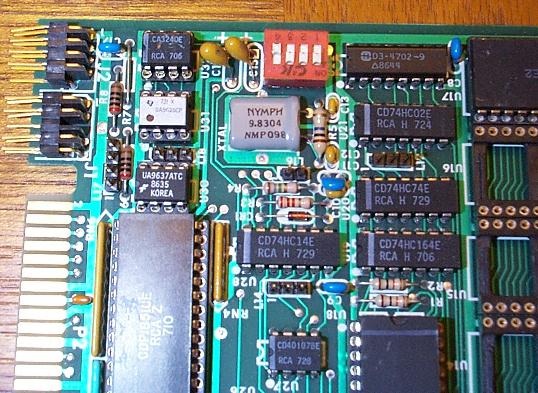 ---
Click here for the help wanted page.
Click here for the items wanted page.
Click here for the home page.
Send answers or leads to Dan Veeneman
Updated May 21, 2002