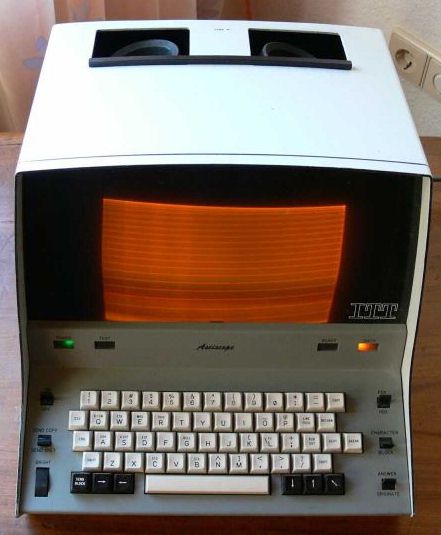 The ITT Model 3501A ASCIScope is a self-contained terminal with a full keyboard, monochrome CRT, and a top-mounted acoustic coupler.

The 3501 model supports 960 characters (12 lines × 80 characters) on an 8×5 inch screen using 64 ASCII characters with a 5×7 font matrix.

It is capable of both half and full duplex operation at 2400 bits per second.